Temasek, a Singaporean sovereign investment fund that oversees funds worth roughly $300 billion, has reduced the salary of employees whose work on its FTX venture went wrong after the collapse of the cryptocurrency exchange.
Even though the investment team's internal investigation revealed no evidence of wrongdoing, top management and the members "took collective responsibility and had their remuneration reduced," Temasek said on 29 May. The amount of the pay decrease was not specified.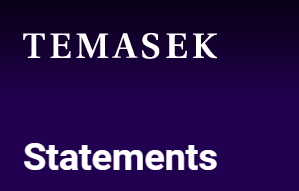 Temasek had invested $275 million in FTX and FTX U.S., but once Sam Bankman-Fried's cryptocurrency company declared insolvency in November, Temasek wrote down all of its investments to zero. 
In order to diversify its investment portfolio, Temasek purchased 1% of FTX International and 1.5% of FTX U.S.
Temasek stated in past that it had invested around eight months in a "extensive due diligence process on FTX" and that it is now "unhappy" with the results of its investment in the company and the "negative effect" on its image.
"With FTX, there was deceptive activity purposely hidden from shareholders, including Temasek, as claimed by investigators and as confirmed by top managers at FTX and its affiliates," the sovereign fund stated.
Federal investigators in the United States have charged Bankman-Fried for utilising FTX client cash to support his now-defunct cryptocurrency trading company Alameda Research. Bankman-Fried will go on trial in October after entering a not-guilty plea to all of the allegations. If found guilty, he can be sentenced to life in prison.
Nishad Singh, Gary Wang, and Caroline Ellison, the members of Bankman-Fried's closest group, have already entered guilty confessions and will likely speak against him in judgement.
Read more: