DOGE army is possibly far too active in attempting to encourage businesses new to crypto to begin adopting their favourite meme based cryptocurrency. Twitter user @dogesuppporteam tweeted a meme about Dogecoin and they got a reply from none other than Elon Musk.
Musk reacted with only one word: "McDonald's", which is likely alluding to the recent episode in which Dogecoin supporters bombarded the fast food behemoth with tweets pushing them to accept the canine cryptocurrency as payment.
Musk, on the other hand, was the one who started it when he tweeted that if the company started accepting DOGE, he'd eat a Happy Meal on TV. Musk's idea was rejected, and Tesla was urged to start accepting payments in Grimacecoin first.
Musk replied  the following to a tweet :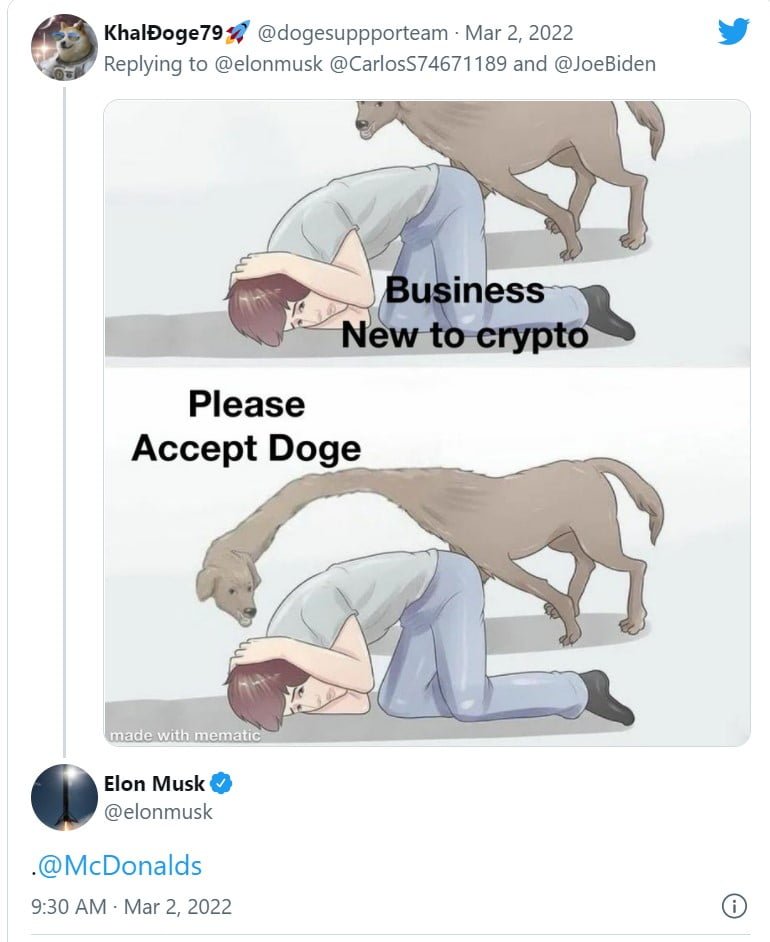 Do you think McDonalds will be accepting DOGE in the future? Comment below.